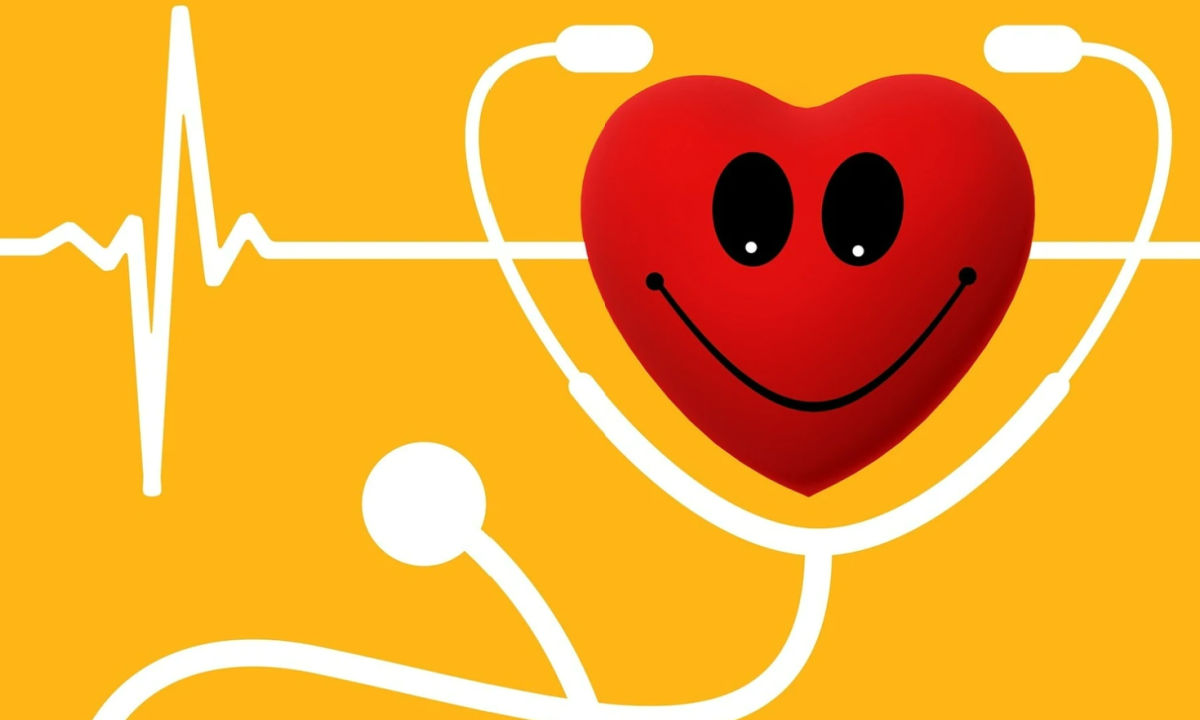 Enhance the Quality of Your Life: Maintain a Healthy Heart
Read Time:
3 Minute, 40 Second
Maintaining a healthy heart is essential for leading an extended and active life and mind. Fortunately, it's simpler than you might think to maintain it. With just some minor lifestyle modifications, you can drastically reduce your risk of developing heart-related illnesses or cardiovascular problems. Like, you can lower your risk of heart disease by controlling your weight and managing your blood pressure and cholesterol. 
Cardiovascular, or aerobic, exercise is an essential part of your heart health plan. So, aim to do 3 hours of moderate-intensity exercise per week and keep your heart rate up with daily activities like taking the stairs instead of the elevator, walking your pet, or doing household chores can also improve your cardiovascular fitness. But you have to follow some strategies to keep your heart healthy and running. And, in this article, we'll provide some helpful tips that can help keep your heart in optimal condition.
Exercise Regularly
Exercise is important for your health as a whole, and it can lower your chances of getting heart disease and other long-term illnesses. It improves heart function, increases strength, and decreases stress levels.
In addition, regular exercise lowers blood pressure and cholesterol levels, which contribute to heart disease. It also reduces the number of fat cells in the body. It's a good idea to start with gentle, low-impact exercises like walking or lifting light dumbbells and work your way up to more challenging activities over time. It's also important to follow a proper warm-up and cool-down routine before and after you exercise.
What Does Expert Say?
The American Heart Association recommends 150 minutes per week of moderate-intense aerobic exercise like you can do brisk walking, running, and swimming, or 75 minutes per week of vigorous-intensity aerobic activity like jogging, tennis, and cycling. You can also include weight training or resistance exercises for added benefits, and discuss the best exercise program with your doctor.
Eat a Healthy Diet
The way you eat is an important part of keeping your heart healthy. You should try to avoid foods that contain a lot of fat, such as saturated and trans fats, and replace them with healthier fats like monounsaturated and polyunsaturated fats. A diet high in vegetables, fruits, whole grains, and fiber can help lower cholesterol levels. Fruits and vegetables are also rich in vitamins, minerals, and fiber, which can help keep your heart healthy. Also, you can opt for health supplements which are rich in nutrients if you have a busy schedule.
Expert's Opinion?
Limiting your salt intake to 2,300 milligrams is advised by health experts because eating too much sodium can increase blood pressure and decrease HDL, or good cholesterol. Fill half your plate with vegetables and fruits every day. Choose a variety of colors and be generous with greens, which can help you get more fiber.
Monitor Your Cholesterol
One of the best ways to maintain a healthy heart is by monitoring your cholesterol levels. High cholesterol is a risk factor for heart disease, but catching it early gives you a chance to make changes and lower your level. Cholesterol is a type of fatty substance found in the body that is needed to keep your cells healthy. However, high cholesterol can contribute to clogged arteries, a condition known as atherosclerosis.
The good news is that by making the right food choices, you can help to reduce your cholesterol level. 
Get Enough Sleep
Getting enough sleep is one of the most important things you can do to keep your heart healthy and helps you to feel refreshed and alert throughout the day, good sleep helps regulate your hormones, which keeps blood pressure consistent and lowers inflammation. It also helps control weight and keeps your blood sugar in check.
Insufficient sleep can increase your risk of obesity, diabetes, and high blood pressure, as well as heart disease. It can also raise your risk of depression, and it has a negative impact on your overall mental health.
Maintaining a healthy heart requires a commitment to lifestyle changes. Eating a balanced diet, exercising regularly, abstaining from smoking, and drinking in moderation are all key steps. Listen to your doctor's advice and receive regular checkups to monitor your heart health. Furthermore, make time for relaxation activities such as yoga or meditation; all of which can help ensure the long-term wellness of your heart.